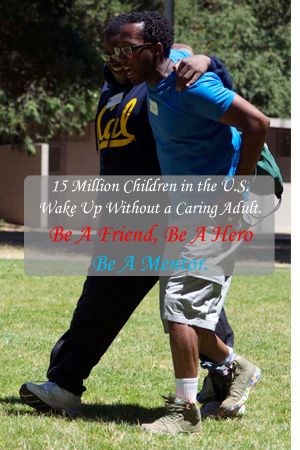 Application Is Closed for Summer
New volunteer registration and online application process is closed for the summer and will re-open in August 2023.
If you would like a reminder email for when new applications can be submitted, please click the "help@..." link and put "WCCUSD Reminder" on the Subject Line. help@beamentor.org
If you are already a volunteer and would like to make changes to your profile and/or the sites where you will be volunteering next school year, please use your email login and password at www.beamentor.org/login
Thank you for your volunteering interest. We look forward to working with you in the Fall.
El periodo de inscripcion para nuevas solicitudes esta cerrado durante el verano
El periodo de inscripcion para las nuevas solicitudes de voluntarios y el proceso de postulacion a traves de la Internet estaran cerrados durante el verano y se volveran a abrir de agosto de 2023.
Si desea recibir un correo electronico de recordatorio informandole cuando se podran enviar nuevas solicitudes, por favor haga clic en el correo electronico y escriba -WCCUSD Reminder- en donde dice Subject Line. www.beamentor.org/login
Si usted ya es voluntario y desea hacer cambios en su perfil o desea cambiar las escuelas donde va a ser voluntario el proximo ano escolar, utilice su contrasena de correo electronico en www.beamentor.org/login
Gracias por su interes en ser voluntario. Esperamos trabajar con usted en el otono.