Who needs a mentor?
Carnegie Council on Adolescent Development reports parents spend 10-12 hours less each week with their children than a generation ago.  Millions of children in the US are unsupervised during high-risk hours between school and dinnertime.
What happens?
Young people who have been neglected and abused, live in neighborhoods and communities where every day their hopes get crushed by circumstance, and look at the world as an unfriendly and even hostile or violent adversary generally resign themselves to a lifetime of poverty, escapism by drugs and alcohol, unemployment and underemployment, gang participation and incarceration. Many drop out of school.
How Mentoring Makes a Difference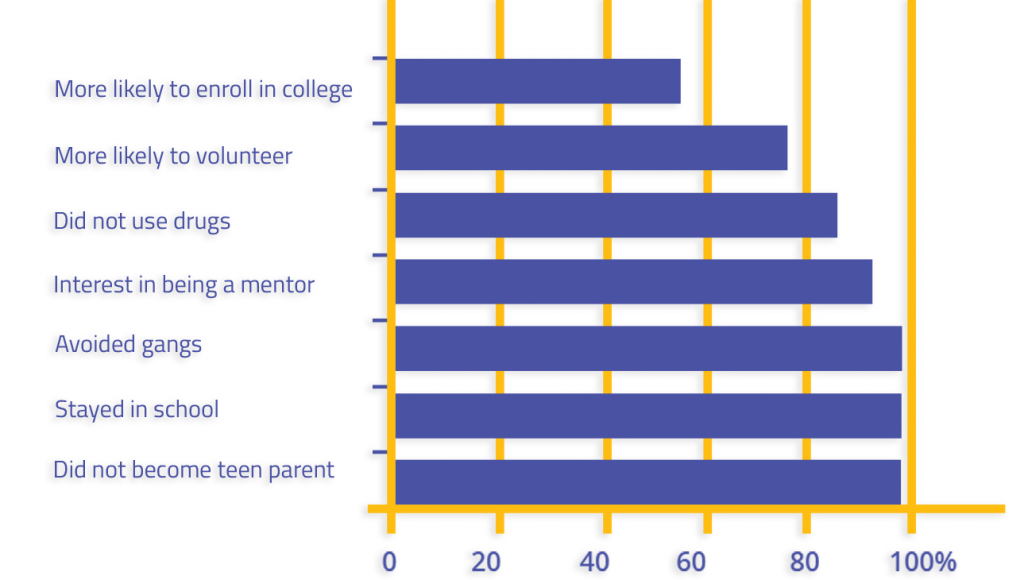 And not only did the experience have a profound effect on their health and future, they were 130% more likely to hold leadership positions.
*California Mentor Foundation and mentoring.org
Testimonials written by mentees and mentors Read
Benefits for youth
Increased levels of self-esteem and self-worth
Reduced absences from school
Improved academically and in school interaction
Developed greater respect and interaction with peers and adults
Discovered choices they make have consequences with possible lifelong impact
Learned about the opportunities available to them
Understood the positive impact they can have on their community
Benefits to society
More future families stay intact
Less money spent on prisons.

Prevention from A life of crime saves 1.7 to 2.3 million dollars per youth.
$70 billion per year is spent on corrections alone;

Less money spent on drug rehab.

Underage drinking alone costs the United States over $68 billion per year

Less crime and less victims of crime.
Reduces the cycle of poverty and costs associated.

A high school drop out earns only 37 cents for every dollar earned by those educated.
The combined income and tax losses for one cohort of 18-year-olds that drop out are $192 billion, approximately 1.6% of the U.S. Gross Domestic Product (GDP).

Fewer teenage parents
Massive taxpayer savings
Alternative Cost Comparison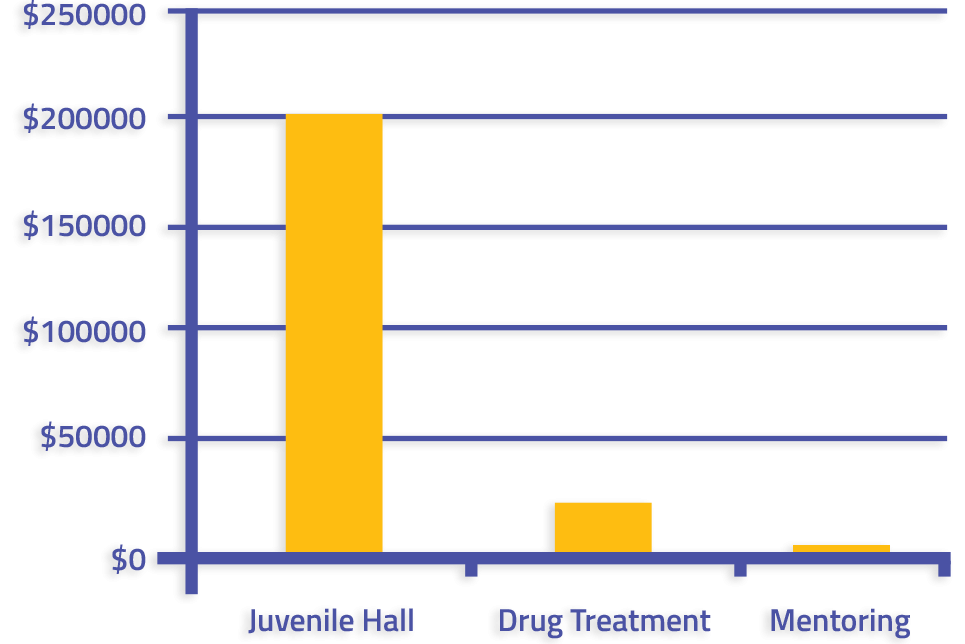 For $2,000 per year, Be A Mentor can transform an at-risk youth into a healthy, productive member of society.
The cost includes:
mentor recruitment
mentor background clearance and processing
mentor training
database and IT costs
mentee applications and processing
mentee interview
mentee-mentor matching
mentee-mentor match oversight and support
mentee-mentor activities
office costs
---
a Mentor as an individual
Invest in the future as a business
Together we can scale to mentor more youth
VIRTUAL MENTORING
There are 8.5 million youth between 5-17 years old in California alone. Let's close the gap between children who need and want mentors and those who have them. Any youth can benefit from a caring adult.
Want to make a difference in the life of a young person from anywhere with an internet connection? We launched a new way to volunteer by connecting caring, trusted adult mentors with youth mentees all online. Get more info and sign up today!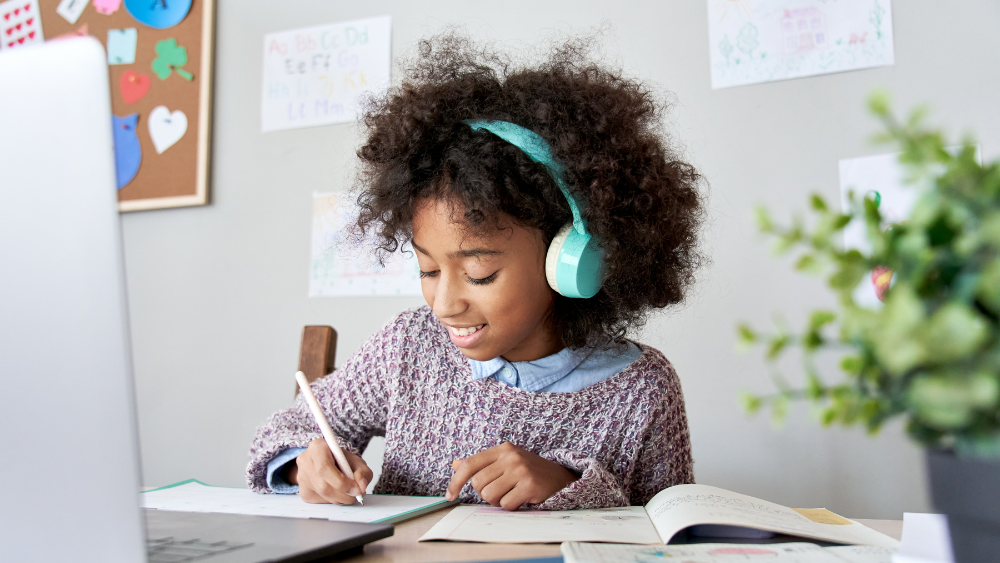 1 in 5 will be arrested
  or incarcerated

      More than 1/3 will
      experience homelessness

  More than 50% will
             drop-out of high school

 Only 1% will
 graduate from college

    And more likely to be over-
FOSTER YOUTH ARE THE HIGHEST POPULATION IN NEED
We support all youth and recognize foster youth are particularly vulnerable. Their futures face extreme challenges.
Solution
Mentorship is a cost-effective intervention that addresses these challenges. Research has shown that mentoring programs make a difference in life trajectories.
Without a caring adult the following may never have been successful.




Tiffany Haddish
Tiffany Haddish, actress, who starred alongside Queen Latifah and Jada Pinkett Smith in the comedy Girls Trip.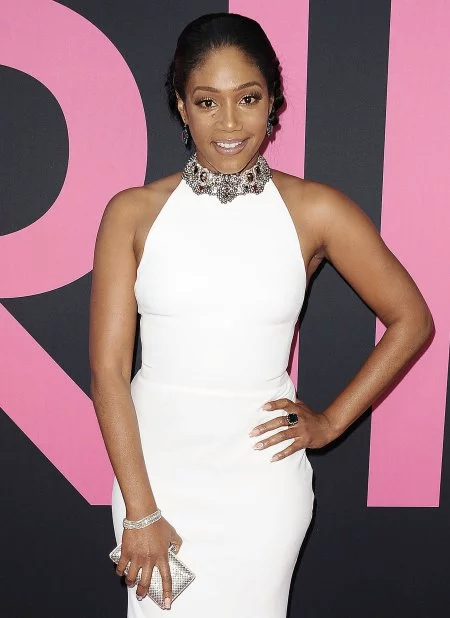 Her mother was diagnosed with mental illness after a car accident.
When she was 9, her mom was in a car accident that left her with brain damage after her head crashed through the windshield. Two years later, she and her siblings were split up into foster homes.  She struggled to fit in at her new middle school. "I remember being that foster kid and being like, 'Man, I'm probably going to be in jail in two years,'" she said
She found her calling after her social worker gave her an ultimatum.
Haddish's behavior was still a concern, so her social worker gave her the option of going to psychiatric therapy or attending the Laugh Factory Comedy Camp. She chose the latter, and from that point on, she was motivated to make comedy her career.
She was homeless for a period
Haddish spent a period of her life post-foster care homeless. During that time, she made a list of who she wanted to work with and where she wanted to be in the future.  "I wrote that wish list, and I wrote that I wanted to work with Jada Pinkett Smith and Will Smith," she says.
PARTNERSHIP AT WORK
Be A Mentor, in partnership with a statewide network of agencies, has developed a strategy to connect foster children in California with caring adult mentors. Only with our Volunteer Management System (VMS) will it be possible to engage the youth-serving agencies under one umbrella.
The US Department of Justice has invested $3 million to pilot a multi-agency coalition with our VMS as the backbone.
With recent cuts in government spending on child welfare programs, the continued success of this program is now more dependent on the financial investment of philanthropists.
Interested in changing the future outlook for foster children?